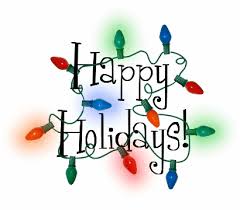 Fabulous Writers!
Greetings from all holiday goodness and then some!
Today I greet you for the last time for 2013. SnoValley Writes! Weekly Writing Prompt will be going on holiday hiatus until 2014. You'll get a writing prompt vacation until January 8; with our first of 2014 workshop coming on January 14.
As has been tradition lately, I want you to just let your mind wander and marinate on what your writing goals for 2014 may want to be. Our next prompts in the new year will help you target in on what is most important and work towards that. But now is not a time to do — now is a time to think. Thinking is a part of the writing process, and sometimes we need to schedule in that time.
Given that the holidays are super busy for many of us, this is a good time to do just that:  think. Think while you're wrapping gifts, while you're looking at holiday lights, while you're doing the holiday dinner dishes….Take a bubble bath and just think.
What are your writing goals?
What do you most want to accomplish?
What do you most need to accomplish?
Why?
How?
Who's help might you need to elicit? Another writer? An agent? An editor?
When do you want to accomplish the goals by? (Keep in mind what you do and don't have control over for this question…)
Think about all of those things in between the holiday busyness. Take notes if you can (I have a great app on my phone that means I can take notes and thoughts down any time I want…).
Don't be surprised if new ideas come to you. Just jot them down. You don't have to act on them. Thinking mode can do a lot of things to recharge your creativity — for many of you, you will find that following NaNoWriMo and the efforts to meet your 2013 goals, you're going to need this "just thinking" time.
Am I saying to stop working? No. If you need or want to work on a project, do that. I'm just suggesting you take time to just think and not do at least for a little bit of time between now and January 8. This is a time to examine our writing life, is all. In every endeavor, you need to take time to measure, assess, and see what's good, what needs improvement, and formulate a plan of attack for the next phase/goal.
Writing Cafe's will continue through the holidays, to keep that connection that is so important, too. The Wednesdays of Christmas and New Year's however, the Sawdust evening will not take place. Our meeting spots will be closed, and well, yes, we're all hoping you have other plans those days. Look for your reminders as normal. Those who have children who will be home for the holidays, it's not uncommon for one of our writers to bring them along and have them work on sketching, their own writing, or even (gasp!) homework so you can catch a cafe over the holiday break. So, hope to see you.
I'll be thinking of all of you…hoping you're thinking!
Now your moment of Writing Zen:
"I like to compare the holiday season with the way a child listens to a favorite story. The pleasure is in the familiar way the story begins, the anticipation of familiar turns it takes, the familiar moments of suspense, and the familiar climax and ending." ~Fred Rogers
—
—
What did you Write today?
~Casz
Casondra Brewster
Moderator/Founder
Sno Valley Writes!
Helping Writers Reach New Literary Peaks Since 2008
http://www.snovalleywrites.org
Check us out on Facebook:  http://www.facebook.com/SnoValleyWrites
"But words are things, and a small drop of ink,
Falling, like dew upon a thought, produces
That which makes thousands, perhaps millions, think." ~ Lord Byron