Good Morning Authors!
I'm returning to putting this all in an email because the response has been that going to the Web site first has been difficult for some folks. It will still appear on the Web site; however, we'll have it in our mailing list as well (again.)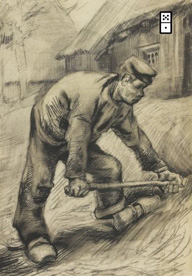 Workshop last night was great. At least, I thought so. So sorry that some of you missed it. I do need to correct some information from last night. I gave the wrong author name for a book out there. My apologies. It is Steven PRESSFIELD, not Presser. My apologies. You can find his two great books about writing that I was talking about:
I encourage you all to read it. Unless you're catching up on
 THE ARTIST'S WAY
. Do that first. Then check out Mr. Pressfield's stuff.
**********
We're finishing up the last of Week 11. We had fun with some of the exercises and tasks last night in the work shop, as well as discussing moving from being a Writer to being an Author. Some of us are going to get an email and/or a letter to our inner artist. What fun! Looking to receiving mine.
Here's your tasks for today (this week), from page 191 in Julia Cameron's book The Artist's Way.
Most of what we're doing is lots of examination, introspection and reflection. So take the time to do these exercises and really spend the energy that you do as a writer thinking — and think about these things:
9.  Once more, reexamine your God concept. Does your belief system limit or suport your creative expansion? Are you open minded about altering your concept of God (the Great Creator? The Energy of the Universe? 
10.  List ten examples of personal synchronicity that support the possibility of a nurturing creative force. 
I have found that personal synchronicity increases (or at least my ability to recognize it) when I've done my morning pages and explored areas in my life that are needing nurturing and loving action. Amazing how much positive energy those morning pages produce. Are you doing your morning pages? How about the loving action to give yourself an artist date? Those in the workshop yesterday were given the task to plan one week's worth of nurturing for themselves. This means one concrete, loving action every single day for one week, even allowing yourself to binge on loving yourself, pampering yourself, even dreaming of the ultimate week of nurturing and pampering yourself. It can be something as simple as going for a walk, instead of eating your lunch at a cubicle. The next day replacing your beat up notebook that holds your morning pages and only has a few pages left with a beautiful one covered in Octopuses because dang it you love those silly creatures. Or even allowing yourself to buy a favorite childhood treat (how many licks does it take to get to the center of the Tootsie Pop?). You get the picture. Now go and do it. Be nurturing to yourself and your inner artist.
*********
Don't forget Writer's Cafe at Sawdust Coffee in North Bend beginning at 6 p.m. until about 9 p.m.
Next cafe is the Day Trippers gathering at The Black Dog in Snoqualmie on Friday at 9:30 a.m.
And Monday Muse is still alive at Pioneer Coffee at 11 a.m. (I'm even going to make an honest change effort to send out a reminder).
**********
And now your moment of Writing Zen:
"The most beautiful thing we can experience is the mysterious." ~Albert Einstein
—
—
What did you Write today?
~Casz
Casondra Brewster
Moderator/Founder
Sno Valley Writes!
Helping Writers Reach New Literary Peaks Since 2008
http://www.snovalleywrites.org
Check us out on Facebook:  http://www.facebook.com/SnoValleyWrites
"But words are things, and a small drop of ink,
Falling, like dew upon a thought, produces
That which makes thousands, perhaps millions, think." ~ Lord Byron