Happy New Year Writers!
Today's prompt is the traditional "What are your writing goals for the year."
Well?
What are they?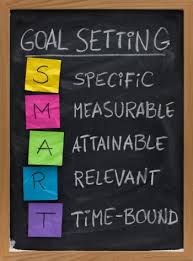 I finally have some exciting ones. I plan to pitch WHEN A RAVEN PECKS OUT YOUR NORMAL to other agents, since the first go-round fell flat (that happens and no need to get discouraged). I'm revising STONE EYES WAR. Also, this summer, I'll be self-publishing my first Larch Falls Book:  WILDERNESS RIM.
Busy! But exciting! And oh, so worth it.
I plan to keep blogging and doing book reviews (hopefully more than last year).
And if all goes well, I'll return to teaching.
How about you? What do you want to do?
Get out the laptop or journal and write it down. Set some dates in pencil at least. If you're bold, they'll be in Pen.
And now your moment of Writing Zen:
"If you have built castles in the air, your work need not be lost; that is where they should be. Now put the foundations under them."
― 
Henry David Thoreau
, 
Walden
—
—
What did you Write today?
~Casz
Casondra Brewster
Moderator/Founder
Sno Valley Writes!
Helping Writers Reach New Literary Peaks Since 2008
http://www.snovalleywrites.org
Check us out on Facebook:  http://www.facebook.com/SnoValleyWrites
"But words are things, and a small drop of ink,
Falling, like dew upon a thought, produces
That which makes thousands, perhaps millions, think." ~ Lord Byron