Writers,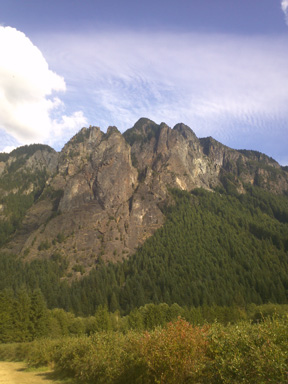 Here's hoping your summer has been inspirational and refreshing.
For many of us, today was the return to school for our children — or even for ourselves.
Before we get back into things there is some administrative items I need to communicate.
Workshop Days:  Currently we are still scheduled for the 2nd and 4th Sundays at the North Bend Library Meeting Room. Many folks have asked for a different time. The only time that I could conduct workshops outside of that time frame is Monday evenings. However, I don't know if the library is available for that or not. This is your time to speak up. Do you want to set aside time on Monday nights for writing or still so Sunday afternoons?
Also, the timing for the workshop schedule may change with the approach of baseball season. However, let's just get through Autumn, shall we? So, please email me back and let me know what day is your preference for workshops. Then, I'll check with the library and we'll go from there.
Unless there are changes to the schedule, the next Writing Workshop for SnoValley Writes! is September 23rd at 3 p.m. in the North Bend Library's Meeting Room. But, stay tuned!
Also, if any of you are willing to lead a workshop –especially given that our membership has had some great many successes, that would be fabulous. Let me know if you're interested.
Writers Cafes: 
 Our informal meetings have been going strong, and will continue through fall, with the normal uptick in November with the fun times of National Novel Writing Month. I once again will be Municipal Liaison, with the assistance of the fabulous Co-ML, Tam Borgia, otherwise known as Takako Wright. Please do join us —
 there are several options, in the morning, midday and evening.
 It's a great place to just connect with people, get some motivation, help with questions about a story, a process, querying an agent, self-publishing, you name it. As our workshops, the cafes are a "creative safe zone."
Theme of the Year:  I'd like to really strengthen each and every individual writer this year. Our writing group is only as strong as its members. However, the group, nor myself, can help you if you don't tell us where you need help. So, I'm dubbing the time of this Writing School Year, as it were, as: Strong Foundations. Writers in 2012 and beyond need to wear many hats. We need to be crazily creative; we need to be strong storytellers; we need to be marketing masters, self-publishing savvy, have social media sense, be blogging….the list goes on. Tell me where your writing life foundation is week, and I'll put together a plan to help all of us. Don't be shy, tell me where your authorial foundation needs some strengthening.
Removal:  This is the time of year that I ask if you are receiving this email and wish to be removed from the list, to let me know. At any point you are welcome to return. Either way, it's just a few clicks away to being included or removed.
Bring A Friend:  As we approach National Novel Writing Month, I want to encourage all of you to perhaps recruit a friend to come joint he fun. Start thinking now about your creative buddy who needs some support, a gentle push, a hand to hold to make it through and create the writing life that's inside all of us.
**********
Back to business. We will continue working through The Artist's Way, but I will also pull in more "business" stuff as you all get back to me on what you want to work on within our Strong Foundations theme.
So…
Have you been doing your morning pages? How about your artist's date? When was the last time you did a charming note? Inspirational reading?
If you've slacked off during summer, it's all right. You can get back on the wagon again.
We left off with an exercise regarding forbidden joys and wish lists. If you haven't done those, you can find the exercise at this 
link
. Then join up with us again here.
Today's tasks/creative life recovery exercise is this:
1. Start an Image File. (Some folks do this on Pintrest, but you could just do it electronically, or do it old school with old magazines and what not). Ask yourself that if you either had faith or money you would try….list 5 desires. For the next week, be alert for images of those desires. When you spot them, clip them, buy them, photograph them, draw them, collect them somehow. With these images, begin a file of dreams that speak to you. Add to it continually for the duration of the course.
2.  One more time, list five imaginary lives. Have they changed? Are you doing more parts of them? You may want to add images of these lives to your image file.
3.  If you were twenty and had money…List five adventures. Again, add images of these to your visual image file.
4.  If you were sixty-five and had money…list five post-poned pleasures. And again, collect these images. This is a very potent tool. (Julia Cameron, author of The Artist's Way now lives in a house that she imaged for ten years.)
Go do it!
Feel free to bring your image file to any of the Writers Cafes or to our next workshop.
**********
And now your moment of Writing Zen:
"Money will come when you are doing the right thing." ~Mike Phillips.
—
—
What did you Write today?
~Casz
Casondra Brewster
Moderator/Founder
Sno Valley Writes!
Helping Writers Reach New Literary Peaks Since 2008
http://www.snovalleywrites.org
Check us out on Facebook:  http://www.facebook.com/SnoValleyWrites
"But words are things, and a small drop of ink,
Falling, like dew upon a thought, produces
That which makes thousands, perhaps millions, think." ~ Lord Byron